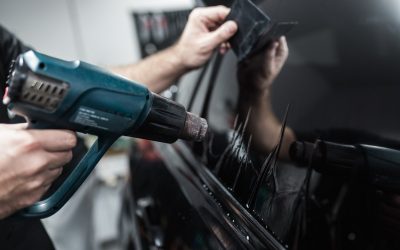 If you've ever decided to have your windows tinted in the past, then you might understand the possibility that these tint jobs tend to flake, bubble, or tear over time. Whether or not this kind of problem is indicative of a bad job depends on how long it lasts. If your window tint isn't applied properly, it can quickly peel off or bubble out. This often happens when you try to do it yourself, especially for the first time. At DC Clear Auto Bra in Fort Washington, Maryland, our team of professional window tinting and automotive protection specialists understands how important it can be to make sure that the tinting job applied to your vehicle gives you the protection you deserve for as long as possible.
read more
XPEL ULTIMATE PROTECTION FILM
High-performance, ultra­clear coated aliphatic polyurethane film This high-performance, self-adhesive film is designed to protect automotive paint and other surfaces from the harmful effects of stone chips and abrasion. This low-surface energy shield resists staining, offering superior environmental resistance and gloss retention. And its clear coat polymers allow scratches in the surface to actually "self-heal" over time, eliminating the need for frequent polishing.
Call Us to Discuss Our Products or Our Expert Installation Process. We'll Be Glad to Explain the Details and Answer Any of Your Questions or Concerns.
Visit Our Gallery to See Examples of Our Expert Workmanship.
No matter the make, model or year, Clear Auto Bra has your vehicle covered!
The only way this experience could have been better is if Jason's shop was a huge fully heated semi trailer parked in my driveway so I did not need to expose my brand new 'naked' Tesla 3 to DC metro roadways to get to his shop. Better yet parked at the Dealer for immediate application. I wish I had a copy of the photo Jason took of where dump truck debris made a direct hit on our Tesla front end to attach to this review – a hit AFTER he had applied the film. WOW! I wish this stuff was available when I first got my '05 Titan. Jason's Customer Service is as Great as the XPEL film he applies. Every mile you drive leaves a mark on an unprotected vehicle – nothing wrong with MAACO but NOTHING beats Factory."
No matter the make, model or year, Clear Auto Bra has your vehicle covered!
Satisfaction Guaranteed