Paint Protection in the Washington DC Metropolitan Area
For over twenty years, DC Clear Auto Bra has been based in Fort Washington, MD, and has provided paint protection in the Washing DC metropolitan area that has left countless customers satisfied. Our clear bras and window tints will leave your car looking clean, fresh, and will give you protection from the wear and tear of everyday driving.
About Fort Washington, Maryland
Fort Washington, Maryland lies on the edge of the Potomac and is named after the famed Fort Washington that served a crucial role in the War of 1812. The community lies in Prince George's County and is a "census-designated place". With a population of around 24,000, Fort Washington is a rather small community but makes up for it in its deep roots in American history.
DC Clear Auto Bra is proudly based out of Fort Washington, MD and we have been serving this and the surrounding areas for over twenty years. With that kind of experience, we have established ourselves as the premier choice for paint protection in the Washington DC metropolitan area.
Areas We Serve
We offer paint protection in the Washington DC Metropolitan area that includes the following cities and counties:
Washington D.C
Fort Washington
Arlington County
Prince George County
Alexandria
Weather in the Washington DC Metropolitan Area
Washington DC averages around 5 more inches of rain than the national average and with higher ozone levels, acid rain is a serious problem that plagues this metropolitan area. Acid rain has a tendency to eat away at car paint over time and can leave your car looking much older in less time. Protect your car with an XPEL protective paint coating to combat the effects of acid rain.
What We Can Do For You
Nobody takes your car more seriously than you do. That's why we treat every car as if it were our own, providing the highest quality of service possible. Our full service paint protection and window tinting services can revitalize your car and increase its longevity. 
Our founder, Jason Paravano, has been specially trained to apply XPEL coatings and can apply the films in a timely manner, you can expect your car to be fully wrapped in as little as a few hours for small jobs and around a day for larger jobs.
Our XPEL coatings can give your car a new shine that will leave it looking brand new for years to come. When our XPEL Ceramic, Stealth, and Ultimate coats are applied in conjunction with another painting film, it offers a level of protection that not only can prevent many signs of wear and tear, but the high gloss quality can make your old car look like new again.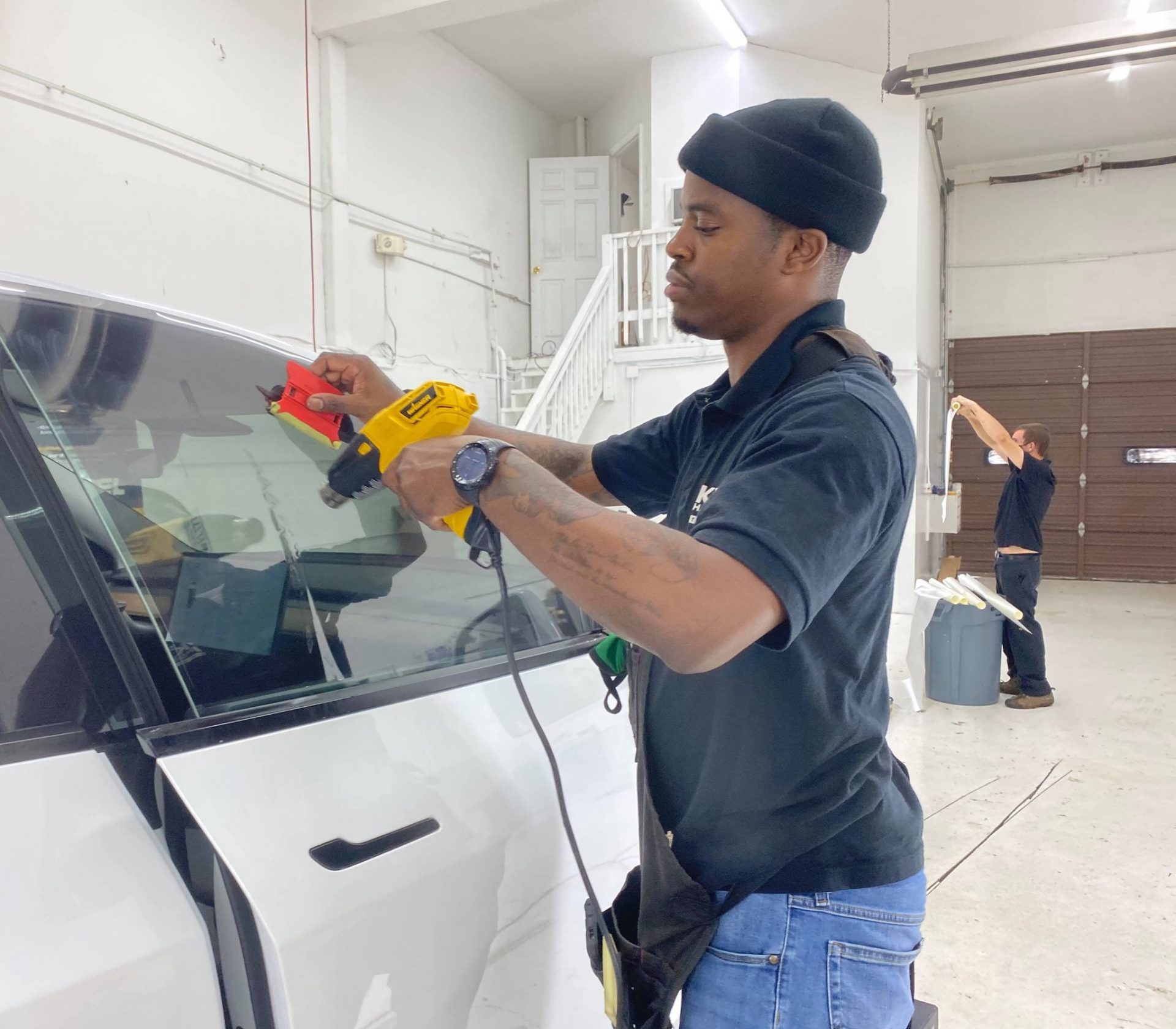 We can apply high quality XPEL window tints to any car window. While providing both a sleek aesthetic and UV protection from the sun, our window tints are sure to make your jaw drop. We have a variety of tints that will surely satisfy any of your needs. 
Protect Your Car With DC Clear Auto Bra
When it comes to your car, you should expect nothing less than the best. DC Clear Auto Bra can provide you with the highest quality paint protection in the Washington DC metropolitan area that is guaranteed to leave you satisfied. With our decades of experience, you can rest assured that your car will leave our shopping looking the best that it can. Take care of your car today with DC Clear Auto Bra. Give us a call or fill out our online form so we can protect your car!