XPEL products are made from a high-performance, ultra­-clear coated aliphatic polyurethane film. This self-adhesive skin is designed to protect automotive paint and other surfaces from the harmful effects of stone chips and scratches. This film resists staining, offering superior resistance and excellent shine retention. Its clear coat polymers allow surface scratches to actually "self-heal" over time, eliminating the need for frequent waxing.
We offer several options to best meet our customers' needs.
This is a tough but low-profile film that matches the flat factory paint finish. It preserves matte paint jobs, mango, frozen and frosted finishes, while making them much easier to wash and maintain.
 This is a ceramic coating that is made to be used along with the protective films. It is a high-gloss wax alternative that provides maximum shine that lasts.
This film is your best choice for a smooth, mirror finish. It is stain-resistant, self-healing, and extremely durable.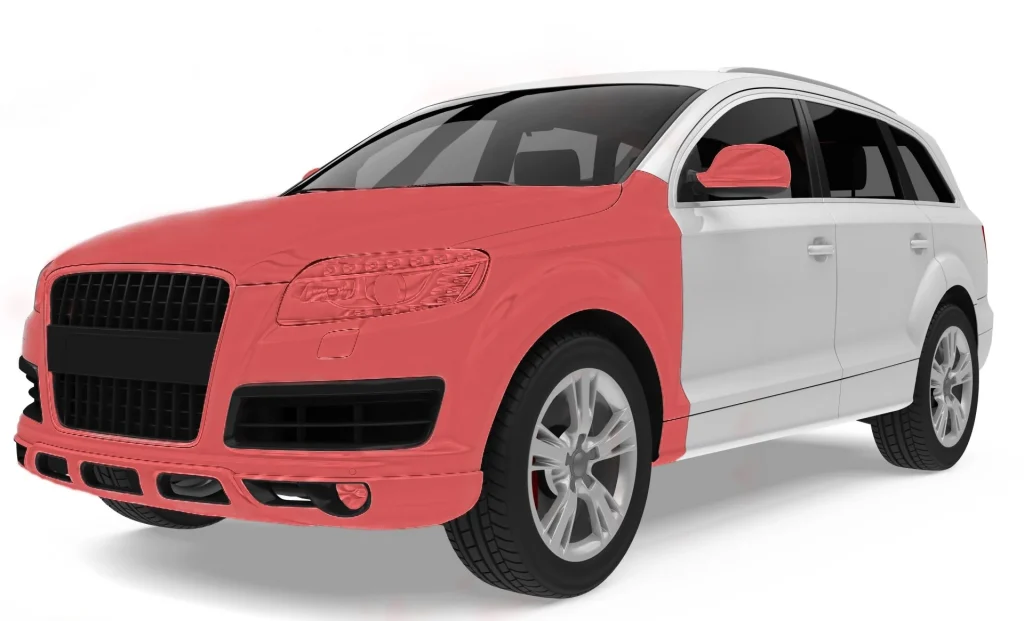 Includes:
Full Fender
Full Hood
Full Front Bumper
Foglights
Headlights
Front Faces of Side Mirrors
Includes:
Full Fender
Full Hood
Full Front Bumper
Foglights
Headlights
Front Faces of Side Mirrors
Real Bumper
Rocker Panels